Upholstery Cleaning in the Denver Metro Cities
ADVANCE CARPET CLEANING
"SERVING THE DENVER METRO AREA"
 

Cleaning Denver and Surrounding Cities 
Advance Carpet Cleaning provides upholstery cleaning in the Denver Metro area of Colorado at reasonable prices. We color test your upholstery and only use safe upholstery cleaner products.

Advance Carpet Cleaning is an expert  
upholstery cleaning
 service.  If you have fabric on your home or office furniture and it's starting to look dull and dirty, call us.  We can clean stains from your furniture or drapery.

We have the ability to clean all types of fabrics, including cotton, leather, suede and silk.  We utilize steam cleaning, as it is the least aggressive method of cleaning your upholstery.  It can be used with stain guarded fabrics, it even increases the durability and longevity of your upholstery.  Steam cleaners sanitize and deodorize upholstery and it helps to get rid of dust and allergens.

If your upholstery has food, wine, lipstick, ink, grease, hair oils, dirty and grime.  We can remove those stains and give your furniture a new clean look.

Steam cleaning your upholstery is the recommended method of cleaning most upholstery fabrics.  But is is always important to check the original tags on your furniture for their recommendations.
If your pets have damaged your upholstery, we can clean it, torn fabrics may require replacement. Please call to discuss the possible alternatives for pet damaged upholstery.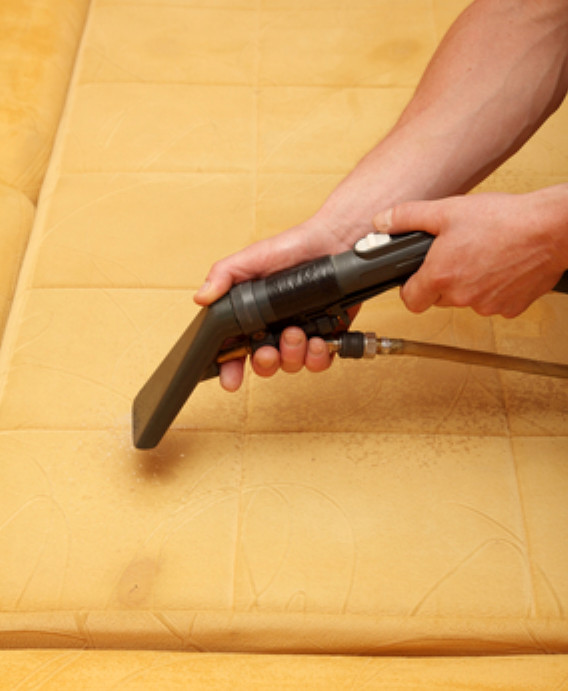 Providing carpet cleaning, repairs and
upholstery cleaning in Denver
and surrounding cities.
Be sure to visit our Blog!
Professional Upholstery and Leather Cleaning
When it comes to upholstery cleaning, there may be many stains you cannot get out yourself.  That's when you need a professional.  There are special chemicals that are needed to get those difficult stain removed. The chemicals are much like the dry cleaning chemicals.  We also use special tools that get into the nooks and crannies of the furniture.

Sometimes its important to test a small area of the upholstery to check for shrinkage or colorfastness.  We are very careful to use chemicals that are safe for your fabrics.

The chemicals we use are for professional upholstery cleaning, they are safe for people and animals once they have dried. If your home or office is well ventilated then we can clean your upholstery right where it sits.  In rare cases, we may have to move your furniture to a better ventilated area.

Leather upholstery is easy to clean.  As it is cleaned with moisturizing soap and a damp washcloth.   But the process can take time and exertion.  Its best to have a professional do the job.
Residential Upholstery Cleaning
Advance is ready to clean your Fabric Dining Chairs, Sofa or Love Seat. If you have those fabric head board at the head of your bed, we clean those too.  These head boards can collect lots of dust, human dander, pet dander and cause allergies for you while you are sleeping.  Any where you have upholstery fabric or leather, should be kept clean and dust free.
Commercial Upholstery Cleaning
For all businesses large or small.  We are ready to clean your office furniture, waiting room furniture.  For leather or fabric furniture, we can get the job done quickly and accurately.  When every possible we use steam cleaning and some chemical are to be expected.  We test fabrics for safely cleaning.  If you have any questions regarding upholstery cleaning, please do call and lets talk about your concerns.
Commercial Upholstery Cleaning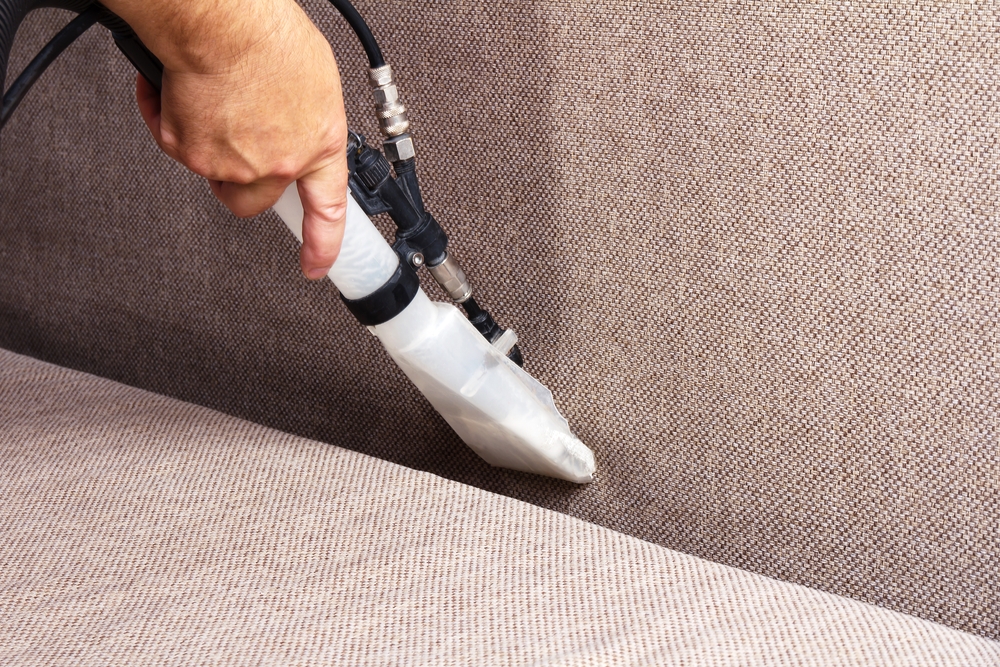 Upholstery Cleaning in Denver